Want to find out how Autism Cure with Herbs?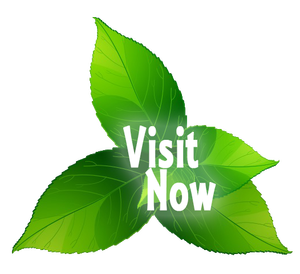 Acne Treatments - How Effective are They?

Author : Savitha.C.Muppala
Date : August 31, 2011

Acne is a common problem amongst many teenagers, prompting them to test various treatments to get rid of them.

Most victims even resort to expensive treatments in a bid to enjoy a clear skin. Some of them make drastic lifestyle changes to check if this would reduce the incidence of acne.

A recent report has warned that acne cures may not be as effective as thought to be. Further, experts from the University of Nottingham have said there is not much proof to show that costly treatments are more effective than the cheaper ones.

They also warn that prolonged use of acne treatments could lead to resistance of the antibiotics contained in these drugs.

This clearly places the need for more research on non-antibiotic therapies to bring relief to acne.


When It Looks Like Acne, But Isn't

Author : Medical News Today
Date : March 29, 2011

More than 85 percent of Americans suffer from acne at some point in their lives. It's one of the most common reasons that patients visit their dermatologist. Still, according to Joshua Zeichner, MD, Director of Cosmetic and Clinical Research at Mount Sinai School of Medicine's Department of Dermatology, sometimes what looks like acne simply isn't.

"Acne is a treatable condition," says Dr. Zeichner. "So if you're getting spots that won't go away with over-the-counter treatment, it's time to see your dermatologist. You want to prevent permanent scarring."

There are many skin conditions that mimic acne, but are different diseases altogether. Recognizing signs that distinguish acne from other conditions can help patients receive appropriate treatment, because traditional acne medicines will not always help all acne-like conditions. Dr. Zeichner outlines three conditions commonly confused as acne.

-- Gram Negative Folliculitis

Gram Negative Folliculitis is a bacterial infection of the hair follicle, most commonly occurring in patients on long term antibiotics for acne or rosacea.

"Over time, the oral antibiotics sometimes cause a change in the skin's normal bacteria, resulting in infection," says Dr. Zeichner. "The bacteria grows in areas that produce oil, such as sweat glands. The most common treatment is medication that reduces oil production."

-- Perioral Dermatitis

These itchy red bumps and pus pimples around the mouth are probably a variant of rosacea. It usually occurs in patients who have been using cortisone cream on the face for a long period.

"Perioral dermatitis can improve slowly by discontinuing use of any topical steroids and careful use of other anti-inflammatory medications. Patients will need to find another treatment for whatever issue they were originally using the cortisone cream for," says Dr. Zeichner.

-- Pityrosporum Folliculitis

These spots on the chest or the back, which can be itchy, are a rash caused by yeast on the skin. Over 90 percent of patients carry yeast on their skin, but only a small percentage develop this condition. The yeast, called pityrosporum grows in areas of the skin with high oil levels, such as the middle of the chest and back.

"Overgrowth of pityrosporum in the hair follicles can lead to the development of pus pimples," says Dr. Zeichner. "These often do not respond to traditional acne medicines, as they do not treat the yeast. Although difficult to diagnose, the condition can usually be treated with antifungal agents."

As the Director of Cosmetic and Clinical Research at Mount Sinai Hospital's Department of Dermatology, Dr. Zeichner has a broad interest in medical and cosmetic dermatology as well as clinical research. His specialty is the treatment of acne, as well as the cosmetic rejuvenation of the aging face. Dr. Zeichner treats general skin conditions, including eczema, rosacea, psoriasis, and skin cancer. In addition, he is experienced in the use of Botox and dermal fillers, as well as lasers and chemical peels.

Dr. Zeichner earned his degree in medicine from Johns Hopkins School of Medicine and received his training in dermatology at The Mount Sinai Hospital.



Acne Bug Can Cause Infections

Author : Sheela Philomena
Date : January 14, 2011

A recent study has revealed that P.acnes which is already present within the body may be the cause of infections.

The researchers insisted that people diagnosed incorrectly may go on to develop complications of their infection if the wrong bug is the target for treatment, so it is important that infection with P.acnes not be ignored.
"It is important to recognise that this organism has the ability to grow slowly inside our body cells as well as on the surface of medical devices in the body," said Professor Peter Lambert, expert in P.acnes infection from Aston University.

It has long been associated with common acne, where it contributes to the inflammation and pain. Recent studies show that it might also be involved in other important conditions such as prostate cancer.




Severe Acne Doubles Risk of Contemplating Suicide in Teens

Author : VR Sreeraman
Date : September 17, 2010

Teenage girls with severe acne are twice as likely to think about committing suicide, and boys three times as likely, compared with counterparts with clear skin, a study published on Thursday says.

The investigation, based on a questionnaire among 3,775 Norwegian youngsters aged 18-19, gives statistical evidence to back anecdotes about the toll that acne inflicts on mental health.
Fourteen percent of the respondents rated their acne as substantial.

In addition to "suicidal ideation" -- contemplating suicide at times, but not necessarily carrying it out -- they were more than twice as likely to lack friends, 51 percent likelier never to have had sex and 41 percent likelier to do poorly at school.

The study, published in the Journal of Investigative Dermatology, was led by Jon Anders Halvorsen of the University of Oslo.




Stress Makes Teen Acne Worse

Author : Jennifer Warner, WebMD Health News
Date : March 07, 2007

The largest study ever conducted on acne and stress levels confirms what many have suspected for years: Stress can make acne worse among teenagers.
Researchers found teenagers who were under high levels of stress were 23% more likely to have increased acne severity.
Stress has long been thought to aggravate acne, but researchers say this is the first large-scale study to confirm the relationship and look at possible explanations.
"Acne significantly affects physical and psychosocial well-being, so it is important to understand the interplay between the factors that exacerbate acne," says researcher Gil Yosipovitch, MD, professor of dermatology at Wake Forest University School of Medicine, in a news release.
Yosipovitch says the results suggest stress-related inflammation may be to blame for the breakouts.
Stress Worsens Teen Acne
In the study, published in the Swedish journal Acta Dermato-Venereologica, researchers looked at the relationship between stress levels and acne severity in 94 teenagers in Singapore with an average age of 15. Most of the teenagers had mild to moderate acne.
Researchers measured the teens' self-reported stress levels and acne severity at a time of high stress (just before midyear exams) and at a time of low stress (two months after the end of exams).
At the same time, they also measured levels of sebum, the oily substance that coats the skin and protects the hair and plays a major role in acne. Researchers say sebum production is known to fluctuate with variations in temperature and humidity, and Singapore was chosen for the study because its temperature and humidity are consistent throughout the year.
The results showed that sebum production did not vary significantly during low or high stress periods.
But acne severity was significantly related to the teens' stress levels.
"Our research suggests that acne severity associated with stress may result from factors others than sebum quantity," says Yosipovitch. "It's possible that inflammation may be involved."
Researchers say acne is an inflammatory disease, and previous studies have shown stress can trigger inflammation in the body.

Acne Skin Herbal Medicine Health Site

Natural acne treatments are more of an overall system of acne treatment rather than one or two individual products.

| | | |
| --- | --- | --- |
| | | |
| | "You'll Find the Best Acne Herbal Medical Health Treatment Cure Sites on this Web! " | |
| | | |

Acne Herbal Medicine Treatment

Everyone will experience acne some days in their life. THE TOLE'S WAY OF MEDICATION is proven to be very effective for acne treatment. More...

Acne Pimples of Acupuncture and Herbal Medical Treatment

We have seen thousands of cases and can be very effective. Usually we take into consideration of all your five organs before we prescript to you our tailor made herbal medicine. It will reduce the heat in your body and eliminates all the Acne and Pimples. More...

Acne Herbal Treatment Cure of Child Acupuncture

Small symptom at first, tender, red spots that later turn into pimples containing degraded fatty acids. The inflammation disappears over a few days or weeks, depending on the severity. Severe acne can cause scars which will never disappear. Acne can also cause psychological stress and be socially disabling. An early effective treatment is therefore imperative. More...

Acne Herbal Treatment Cure of Migraine Herbs

Hormonal changes related to pregnancy or menstrual periods can also cause or contribute to acne. This is also the case with environmental irritants such as pollution, intense heat, humidity or cold. More..

Women Herbs of Acne Herbal Treatment Cure

Acne is very common disorder that most young people get in early puberty. It is caused by inflammation of the small oil glands (sebaceous glands) that surround the fine hairs on the face and chest. More...

Acne Herbal Treatment Cure of Treatment Herbal Medical Health

Pimples are often caused by Propionibacterium acnes, a common bacterium on the skin that feeds on sebum. This bacterium produces waste products and fatty acids that irritate the sebaceous glands and make them inflamed. More...